Boruto Naruto Next Generations Vibration Stars - Uzumaki Boruto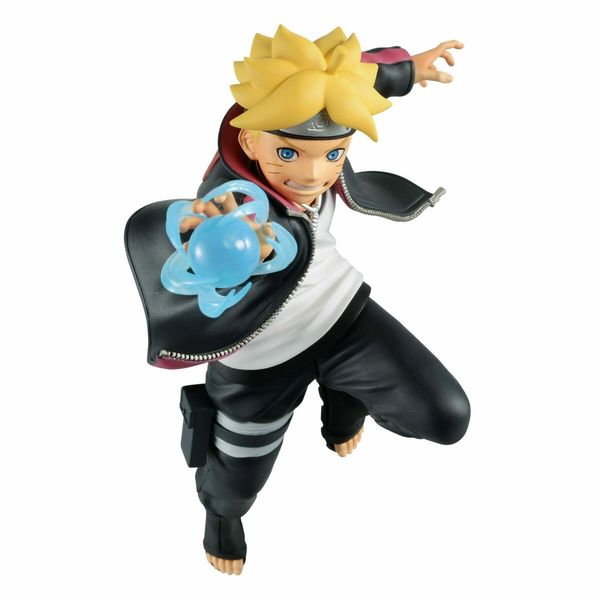 Boruto Naruto Next Generations Vibration Stars - Uzumaki Boruto
Boruto Naruto Next Generations Vibration Stars - Uzumaki Naruto & Uzumaki Boruto - (B: Uzumaki Boruto)
Boruto is the son of Naruto Uzuamki, the current Hokage of the Hidden Leaf Village, and Hinata Hyuga. He is also the main titular character of his own anime series, Boruto: Naruto Next Generation. Just like his father when he was younger, Boruto has the same loud, energetic and stubborn personality. Coming from two powerful households, Boruto is a powerful shinobi that is recognized by many regardless of his Genin rank.
Authentic BANPRESTO Licensed Product 
Brand New with tags
Ships From California. USA.
THIS ITEM IS NO LONGER AVAILABLE IN RETAIL STORES.
ALL ITEMS SHIP FROM OUR SOUTHERN CALIFORNIA STORES
Purchased items ship within the same business day if ordered by 12:30 pm PST Monday - Friday and ship only using United States Postal Service (USPS) to deliver packages. 
PLEASE NOTE THAT AUTHENTIC BANPRESTO PRODUCTS ARE ALL WE SELL. 
DO NOT BE FOOLED BY OTHER LISTINGS CLAIMING TO BE BANPRESTO. 
BUY BANPRESTO AUTHENTIC PRODUCTS!! TOP QUALITY!!
NOTE THE FOLLOWING: IF YOU PLACE AN ORDER THAN CHANGE YOUR MIND AND OR ORDERED BY MISTAKE, WE WILL ISSUE A RETURN LABEL FOR YOU TO SEND THE ITEM BACK WITHOUT BEING OPENED (STILL IN THE NEW PACKAGING) HOWEVER, THE COST OF THE RETURN LABEL WILL BE DEDUCTED FROM YOUR REFUND TO BE ISSUED.
SHIPPING TO THE LOWER 48 STATES ONLY. NO INTERNATIONAL SHIPPING WE CAN SHIP TO ALASKA,HAWAII, AND Puerto Rico FOR AN ADDITIONAL COST. CONTACT US FOR A QUOTE.