DRAGON BALL GT BLOOD OF SAIYANS SPECIAL IV SUPER SAIYAN 4 VEGETA FIGURE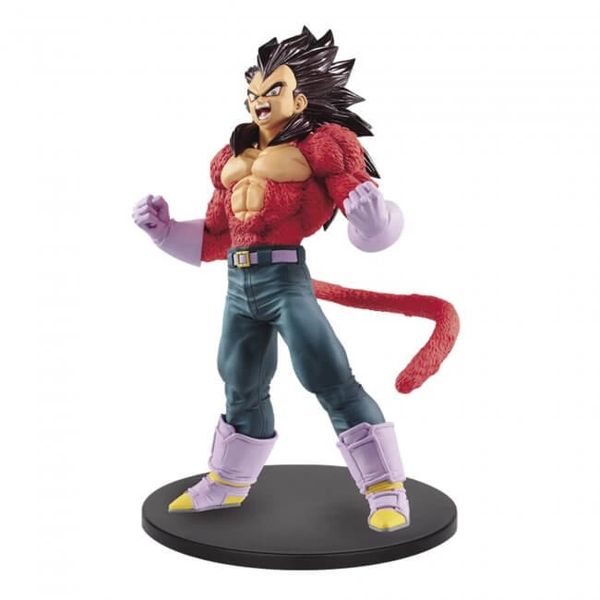 DRAGON BALL GT BLOOD OF SAIYANS SPECIAL IV SUPER SAIYAN 4 VEGETA FIGURE
THIS FIGURE FEATURES VEGETA IN HIS SUPER SAIYAN 4 FORM FROM THE ANIME SERIES, DRAGON BALL GT! VEGETA IS REGAL, EGOTISTICAL, AND FULL OF PRIDE, AND WAS ONCE A RUTHLESS, COLD-BLOODED WARRIOR AND OUTRIGHT KILLER, BUT AFTER ABANDONING THE GALACTIC FRIEZA ARMY, HE OPTED TO REMAIN AND LIVE ON EARTH, FIGHTING ALONGSIDE THE UNIVERSE'S MOST POWERFUL WARRIOR, BUT WITH THE MISSION TO DEFEAT AND SURPASS GOKU IN POWER. THE FIGURE OSF VEGETA STANDS ABOUT 7.9 INCHES TALL.
·       ABOUT 7.9" INCHES TALL
·       FROM DRAGON BALL GT
·       FEATURING VEGETA IN HIS SUPER SAIYAN 4 FORM
NEW AND READY TO SHIP

ALL ITEMS SHIP FROM CALIFORNIA
Purchased items ship within the same business day if ordered by 12:30 pm PST
Monday - Friday and ship only using United States Postal Service (USPS) to deliver packages.