FUNKO POP! Stacks: Premium POP Protector HIGH QUALITY POLY-CARBONATE MATERIAL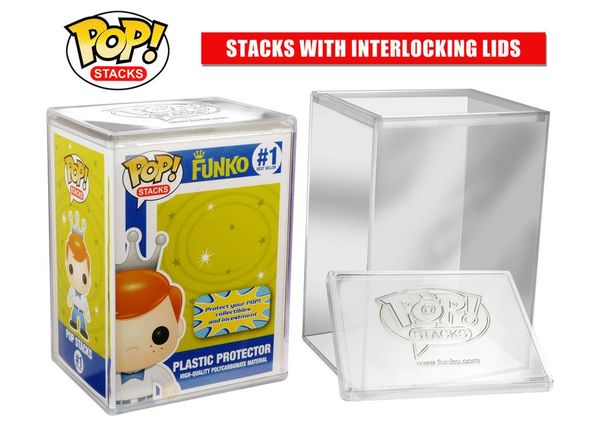 FUNKO POP! Stacks: Premium POP Protector HIGH QUALITY POLY-CARBONATE MATERIAL
POP PROTECTOR
Made of high quality polycarbonate material that will protect your
POP! toy collectibles and investment. 
                                            Custom designed to fit Funko POP! perfectly. 
                          Designed to protect ALL corners and packaging for Funko POP! 
The official and only authorized Funko POP! protector in the marketplace. 
2 piece (top + bottom) lid shell case easily snaps on and off.