FUNKOVERSE STRATEGY GAME - HARRY POTTER - BASE SET #100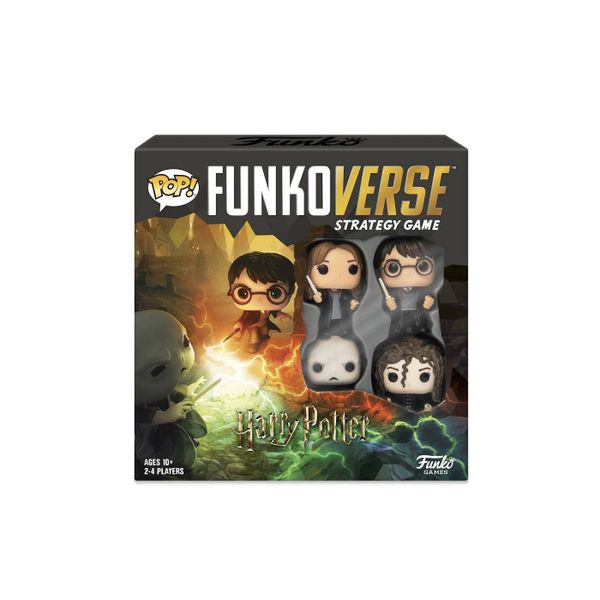 FUNKOVERSE STRATEGY GAME - HARRY POTTER - BASE SET #100
FUNKOVERSE STRATEGY GAME- Harry Potter - BASE SET #100
EXCLUSIVE FUNKO POP! GAME FIGURES INCLUDED: HARRY POTTER, HERMIONE GRANGER,
BELLATRIX LESTRANGE AND LORD VOLDEMORT.
INCLUDES 2 PLAYABLE MAPS
2-4 PLAYERS
20-60 MINUTES
AGES 10+
FACE OFF IN THE ULTIMATE POP! BATTLE. COMBINE YOUR FAVORITE CHARACTERS AND GO HEAD-TO-HEAD IN FOUR EXCITING GAME SCENARIOS. MOVE THROUGH MEMORABLE LOCATIONS --DIAGON ALLEY OR ROOM OF REQUIREMENT-- AND USE YOUR CHARACTERS' UNIQUE ABILITIES TO CAPTURE POINTS AND ACHIEVE VICTORY!